2018 2nd International Conference on Bioinformatics Research and Applications (ICBRA 2018) will be held in Hong Kong during December 27-29, 2018. ICBRA 2018 aimed at keeping abreast of the current development and innovation in the advanced of research area on Bioinformatics Research and Applications as well as providing an engaging forum for participants to share knowledge and expertise in related issues. It is welcomed that if you want to sponsor the organization of ICBRA.
Sponsored by 赞助单位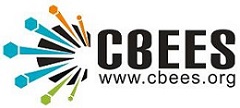 Hong Kong Chemical, Biological & Environmental Engineering Society (HKCBEES)

Biology and Bioinformatics Society (BBS)

Information Science Journal by MDPI
Sponsor Recruiting 赞助招募
ICBRA conference group is recruiting sponsor orgnizations or companies. If you are interested in sponsoring the organization of ICBRA, please contact the conference email box: icbra-info@cbees.net. ICBRA offers you various opportunities to present your organization or company and to get in touch with the speakers and participants. Logo exhibition on the official website and onsite exhibition table can be provided. Any inquiries, please feel free to contact us!

ICBRA 2017 papers have been indexed by Ei Compendex and Scopus.

ICBRA 2018 official website is online and the paper submission is opened now.

ICBRA 2017 accepted papers have been published in ACM Conference Proceedings (ISBN: 978-1-4503-5382-3).